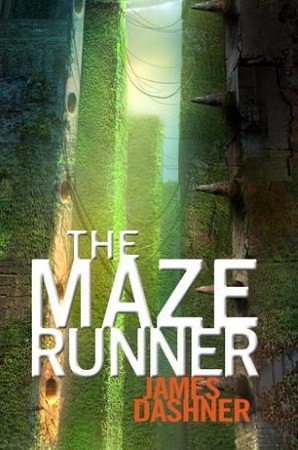 From the Goodreads summary:
When Thomas wakes up in the lift, the only thing he can remember is his name. He's surrounded by strangers–boys whose memories are also gone.
"Nice to meet ya, shank. Welcome to the Glade."
Outside the towering stone walls that surround the Glade is a limitless, ever-changing maze. It's the only way out–and no one's ever made it through alive.
"Everything is going to change."
Then a girl arrives. The first girl ever. And the message she delivers is terrifying.
Remember. Survive. Run.
This book series was recommended to me by Stefani @ Caught Read Handed. In fact, reading it was what pushed her to start her fabulous blog (seriously, go check it out – it's awesome!).
I put the first book, The Maze Runner, on my Summer TBR, and said that the rest of the series might push its way onto the list. Well, it didn't just push – it shoved, quite possibly knocking some of the other books into the fall. 😉
James Dashner's trilogy reminds me of both The Hunger Games trilogy and Ender's Game. I don't mean that it's necessarily derivative, just that if you like either, or both, of those series, you'll like The Maze Runner. It's got many of the same elements –  dystopian world, sci-fi tech and medicine, and children fighting for survival.
The first half of The Maze Runner is a lot of world building and, quite frankly, info dumping, but it's all so fascinating that it moves quickly. In the second half the action ratchets up, and then barely lets up for the next 2-1/2 books! The Maze Runner, The Scorch Trials, and The Death Cure read as one continuous book, and I highly recommend binge reading them! 😛
As quickly as the actions moves, the character development is, at times, painfully slow. The MC, Thomas, starts the book with no personal memories, so we are joining him on a quest to discover who he really is.
     Chuck continued talking, taking a completely unexpected turn. "Thomas, I'm kinda messed up, man. It's weird to feel sad and homesick, but have no idea what you wish you could go back to, ya know? All I know is I don't want to be here. I want to go back to my family. Whatever's there, whatever I was taken from. I wanna remember."
Thomas was a little surprised. He'd never heard Chuck say something so deep and so true. "I know what you mean," he murmured.
– The Maze Runner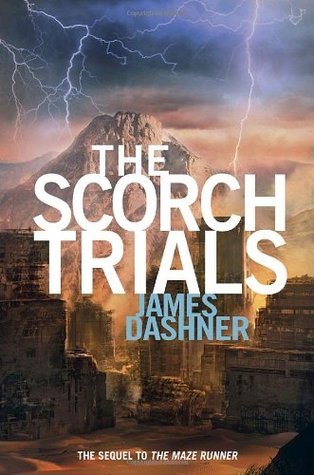 Some things I really liked:
An ethnically diverse cast of characters (although it did strike me as odd that the Asian and Hispanic characters were referred to in those terms, but the African-American characters were merely described as dark skinned).
The characters' names were fun to analyze.
The "love-triangle" was a minor plot, and actually added to the story as a whole.
The various monsters were very original and scary. I'm really looking forward to seeing the Greivers in the upcoming film.
The boys' made-up slang. It was grating at first, but once I got used to it, I found myself using it (in my head, otherwise people might think I was nuts 😉 ).
Minho, my new book boyfriend (well, he would be, if I was 20 years younger and single). He is a classic Smirker, as defined by my new blog friend Erin @ Raised Reading, and I love him!
The cover artwork, which, as far as I can tell, are the original American covers, are beautiful artist renditions of actual places in the book! I'm thrilled that the publisher gave us great covers!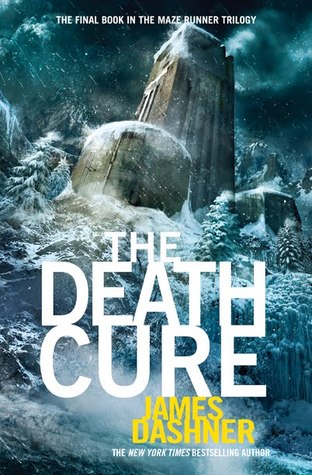 One thing that really bugged:
At one point they use wax paper to trace something – this is a major plot point. The book mentions that Frypan, the cook, doesn't want to give them the wax paper because he uses it for baking. Mr. Dashner, sir, wax paper is used to wrap things – you can't bake with it! If you put wax paper in the oven, the wax will melt. Also, it's extremely difficult to use as tracing paper because the wax makes it slippery. I believe what you meant was PARCHMENT paper.
The Maze Runner trilogy is an action packed, twisting, turning, thrill ride! There is also a prequel, The Kill Order, which I'm saving for the fall. I'll leave you with one of my favorite quotes from the series:
Fear seemed to hover in the air like a blizzard of black snow.
– The Maze Runner