The challenge runs June 1 – September 4, and is hosted by Cathy @ 746 Books. For my complete list, see my sign up post. Here are my mini (Goodreads) reviews for the books I've read so far:
Silas Marner by George Eliot
⭐ ⭐ ⭐ I found this book dull compared with the works of Eliot's contemporaries, Dickens and Collins. All the potential mystery was taken out of the story and I was left with moral extemporizing (which seems particularly odd from Eliot). Oh, and it's my theory that Eppie in short for Insipid, rather than Hephzibah.
Nadia May, aka Wanda McCaddon, is a superlative narrator! She saved Silas Marner from a 2 star review.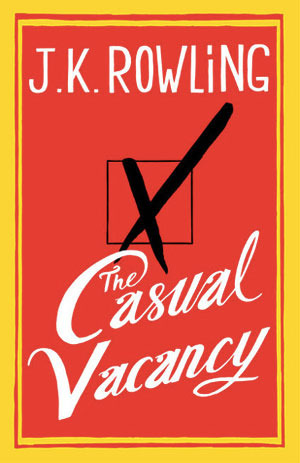 The Casual Vacancy by J. K. Rowling
⭐ ⭐ ⭐ ⭐ I found this book immensely readable AND difficult to read at the same time. The story is dense, with innumerable characters, entwined and enmeshed together in odd ways. The subject matter is rough and the language rougher. But it's J. K. Rowling, so it's extremely well written and brilliantly plotted. Just don't expect Harry Potter.
The View From Saturday by E. L. Konigsburg
⭐ ⭐ ⭐ ⭐ As it turns out, this was a re-read for me. I believe I read it 15+ years ago.
I enjoyed the multiple viewpoints, because I got to meet characters first from their own point of view (which is generally darker) and then see how other characters feel about them (generally more positive). This is a very character driven story, which I LOVE.
The Picture of Dorian Gray by Oscar Wilde
⭐ ⭐ ⭐ ⭐ Like Frankenstein and Dr. Jeykll and Mr. Hyde, Dorian Gray has become part of our culture. You may "know" the story without ever having read the book. Please, read it anyway! Wilde's prose is gorgeous, especially when he is describing the atmosphere of Victorian London.
See yesterday's post for quotes.
The Hero and the Crown by Robin McKinley
⭐ ⭐ ⭐ ⭐ Apparently it's been longer than I thought since the last time I read this book. I only remembered a vague outline of the plot. Kudos to McKinley for writing an epic story in a single volume of less than 250 pages (yes, I'm aware this is a "prequel" to The Blue Sword, but both stories stand alone). More Kudos for a "love triangle" that's not annoying. Today's YA fantasy authors could learn a LOT!
Peter Pan by J. M. Barrie
⭐ ⭐ ⭐ ⭐ ⭐ I enjoyed this even more as an audiobook (following along in our hard copy for the pictures) than previous readings. Barrie's tongue in cheek humor is sublime!