I discovered this tag via the lovely Holly @ Nut Free Nerd. It was created by Fangirlfashionista but several people along the way have added fandoms (including me!). I put a ⭐ next to the fandoms I actually belong to.
⭐ Doctor Who: a book with a (mostly) blue cover – Jane Austen Cover to Cover by Margaret C. Sullivan. I reviewed this in a guest post for Bookish Illuminations.
Marvel: a book with a (mostly) red cover – Gone With the Wind by Margaret Mitchell.
The Simpsons: a book with a (mostly) yellow cover – Mr. Penumbra's 24-Hour Bookstore by Robin Sloan. It glows in the dark!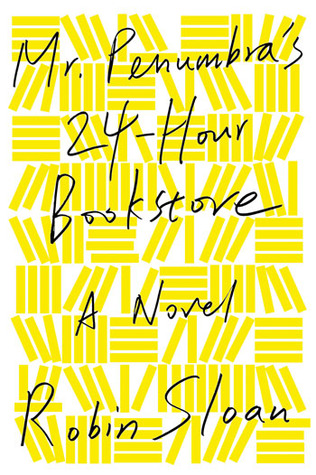 Supernatural: a book where the main character comes back to life – The Princess Bride by William Goldman. I wanted to be as non-spoilery as possible, so I went with a book that basically everyone knows (at least the film version).
⭐ Sherlock: a book featuring a psychopath/sociopath – Crooked House by Agatha Christie. Most murder mysteries feature a psychopath, but this one sticks out. Also, it's that rare animal, a Christie stand alone.
Once Upon A Time: a book inspired by fairytales or retelling fairytales – Spinning Starlight by R. C. Lewis. A sci-fi version of Hans Christian Andersen's The Wild Swans!
Breaking Bad: a book revolving around drugs – The Casual Vacancy by J. K. Rowling.
Game Of Thrones: a book featuring dragons – The Hero and the Crown by Robin McKinley.
Agents Of S.H.I.E.L.D.: a book revolving around an agency or a secret government organization – The Rook by Daniel O'Malley. I wanted to use this book for ALL the fandoms!
Charmed: a book about sisters – The Penderwicks: A Summer Tale of Four Sisters, Two Rabbits, and a Very Interesting Boy by Jeanne Birdsall.
Grimm: a book that features monsters – The Once and Future King by T. H. White. Who could forget the Questing Beast?
The Walking Dead: a book about zombies – Sabriel by Garth Nix. They're called Dead Hands, but they're zombies.
⭐ Star Trek: a book featuring aliens or takes place in space – Ender's Game by Orson Scott Card.
⭐ The Hunger Games: a book in which kids/teenagers are murdered or die – The Outsiders by S. E. Hinton.
Percy Jackson: a book based on ancient greek myths – The Labours of Hercules by Agatha Christie.
The Vampire Diaries: book featuring vampires – Sunshine by Robin McKinley.
Buffy The Vampire Slayer: a book featuring a bad ass heroine – My Life in France by Julia Child. Julia might not be your typical "bad ass" but I find her fascinating! She worked for the OSS during WWII, created a new career for herself in her 30s, and fought determinedly to achieve her dream of publishing Mastering the Art of French Cooking.
Pretty Little Liars: a book in which people get blackmailed – The Silkworm by Robert Galbraith.
Orphan Black: a book about clones/cloning – Jurassic Park by Michael Crichton.
Futurama: a book featuring robots – Stitching Snow by R. C. Lewis. It's Snow White and the Seven Droids!
Heroes: a book featuring humans with powers – Gathering Blue by Lois Lowry. The "powers" in this book are quiet and subtle, but powerful nonetheless.
Frozen: a book that takes place in winter or a cold climate – The Lion, the Witch and the Wardrobe by C. S. Lewis.
⭐ Harry Potter: a book featuring magic – Shadows by Robin McKinley. Only McKinley would create magic involving math and origami!
⭐ Lord Of The Rings: a book featuring elves – My True Love Gave to Me by Stephanie Perkins, specifically Polaris is Where You'll Find Me by Jenny Han.
⭐ The Maze Runner: a book featuring a incurable disease – The Blue Castle by L. M. Montgomery. This is a lovely stand alone romance from the author of Anne of Green Gables.
The Fault In Our Stars: a book about a cancer patient – A Summer to Die by Lois Lowry. Be prepared to sob.
Merlin: a book or series that you wish had gone on longer – Someday, Someday, Maybe by Lauren Graham. Graham needs to write more!
⭐ Firefly: a book that not many people know about, but that you LOVE – Tooth and Claw by Jo Walton. I used this book for a T3 post way back when.
⭐ Lost: a book that takes place on an island, deserted or otherwise – The Guernsey Literary and Potato Peel Pie Society by Mary Ann Schaffer and Annie Barrows.
I'm adding:
⭐ Downton Abbey: a book that takes place on a country estate – Rebecca by Daphne du Maurier.