I recently ran across this little journal that I got for my birthday in 2010. I only bothered to write reviews for the first 2, haha. This is what I was reading:
A Caribbean Mystery (Miss Marple #10) by Agatha Christie
⭐ ⭐ ⭐ ⭐
I made the mistake of seeing the TV version first. So, I already knew the solution. Still, an engaging Miss Marple story.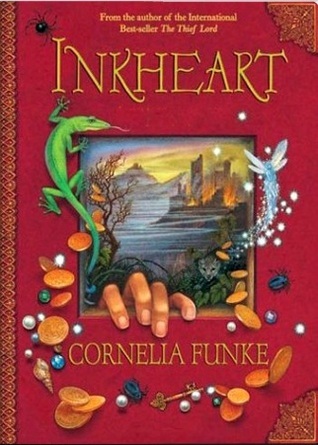 Inkheart (Inkworld #1) by Cornelia Funke, Anthea Bell (Translator)
⭐ ⭐ ⭐ ⭐
Rather long and rambling with a very quick resolution. I loved all the quotes from various books and the many literary references – some of which I got, others I didn't. This book made me want to read many more books – something I LOVE.
Julie and Julia by Julie Powell
⭐ ⭐
My Life in France by Julia Child, Alex Prud'Homme
⭐ ⭐ ⭐ ⭐ ⭐
Austenland by Shannon Hale
⭐ ⭐ ⭐ ⭐ Here's my review from my re-read.
Confessions of a Jane Austen Addict by Laurie Viera Rigler
⭐ ⭐ ⭐
The Moonstone by Wilkie Collins
⭐ ⭐ ⭐ ⭐ ⭐
Harry Potter and the Sorcerer's Stone by J. K. Rowling
⭐ ⭐ ⭐ ⭐ ⭐
The Tale of Oat Cake Crag by Susan Wittig Albert
⭐ ⭐ ⭐ ⭐
Harry Potter and the Chamber of Secrets by J. K. Rowling
⭐ ⭐ ⭐ ⭐ ⭐
Harry Potter and the Prisoner of Azkaban by J. K. Rowling
⭐ ⭐ ⭐ ⭐ ⭐
Harry Potter and the Goblet of Fire by J. K. Rowling
⭐ ⭐ ⭐ ⭐ ⭐
The Sweetness at the Bottom of the Pie by Alan Bradley
⭐ ⭐ ⭐
Harry Potter and the Order of the Phoenix by J. K. Rowling
⭐ ⭐ ⭐ ⭐ ⭐