Murder Actually by Stephanie McCarthy
⭐ ⭐
Ugh, never has such a short, fluffy book been such a slog! Pedestrian writing, horrific editing, and a horrible ebook format.
A Rather Lovely Inheritance by C. A. Belmond
⭐ ⭐ 1/2
A rather hum-drum imitation of Aunt Dimity's Death, minus the ghost and the charm. If you like your mysteries murder free, this one is decent, although I occasionally wanted to knock the 2 leads' heads together. Also, the narrator read antimacassars as anticamassars (swapping the ca and ma sounds). Distracting and hilarious!
Pies and Prejudice by Ellery Adams
⭐ ⭐ ⭐
I felt like this book was trying to be too many things at once – Cookbook / cozy / magical realism / romance novel / Southern – and didn't fully succeed at any of them. It did, however, make me crave pie.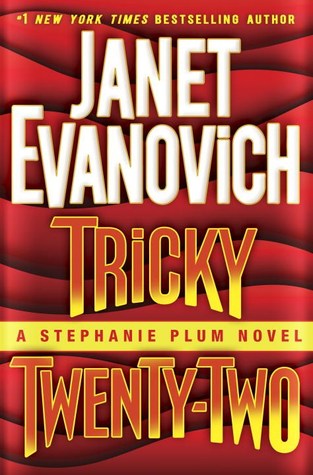 Tricky Twenty-Two by Janet Evanovich
⭐ ⭐ ⭐ ⭐
Lots of belly laughs and Stephanie was actually competent when it really mattered!
There Must Be Murder by Margaret C. Sullivan
⭐ ⭐ ⭐ ⭐ 3/4
It wouldn't seem quite right to give this the full 5 stars I gave Northanger Abbey, but I enjoyed it immensely! One of the best of the Austen "sequels" I've read, mainly because Sullivan captured the snarky, loveable Henry Tilney to perfection!