After I Do by Taylor Jenkins Reid
⭐ ⭐ ⭐ ⭐ At the halfway point I wasn't so sure about this one. It is engaging and occasionally lol funny, but reading about a marriage in crisis can be depressing, especially when it seems so very real to life. In the end I didn't love it as much as Maybe in Another Life, or even Forever, Interrupted, but it was still good – like an extremely well written "chick flick". I just kept thinking how thankful I am that my husband and I had some pre-marital and early marital counseling which prevented us reaching the spot Lauren and Ryan were in at the beginning of the book.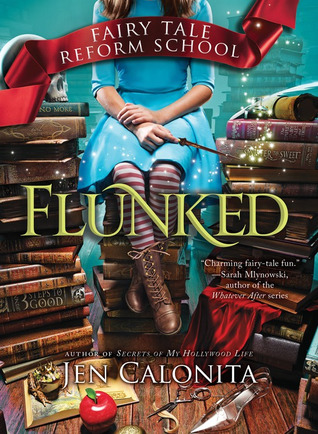 Flunked by Jen Calonita
⭐ ⭐ ⭐ Cute MG fairytale. At various points I was reminded of Harry Potter, Disney's Sky High, Once Upon a Time, and the Shrek films. There wasn't enough originality here for me to continue the series, but the pre-teen target audience will love it!
Goodnight June by Sarah Jio
⭐ ⭐ Reads like a bad knockoff of a Nora Ephron film (a mashup of Julie & Julia and You've Got Mail). The idea is divine but the execution is lousy. June Anderson, the MC is incredibly immature, there is an egregious case of instalove (involving 35 year olds!), and the "secrets" are telegraphed so early on that the characters look like imbeciles for not figuring them out.