Dishing the Dirt by M. C. Beaton
⭐ ⭐ ⭐
Fairly typical Agatha Raisin mystery. Rather rambling and random, with a few bright moments (Agatha's and the villagers' response to Mrs. Bloxby's birthday was sweet).
Wedding Cake Murder by Joanne Fluke
⭐ ⭐
Awful! First, Hannah is a complete pushover for her b*tch of a mom. Then, she doesn't question her fiancé's finances, even though she's concerned. Finally, her complete ineptitude with technology is grating, in the extreme. Why is that part of Hannah's personality? I understand that some people struggle with tech, but she can't do things that my kids can do (like record and watch a tv show). Oh, and she's saved by an urban legend. Look that sh*t up.
A Bed of Scorpions by Judith Flanders
⭐ ⭐ ⭐
Same problems as A Murder of Magpies – confused mystery and a lack of cohesion between the title and the story. Same strength as well – Sam Clair is a terrific character! Her snark is delightful!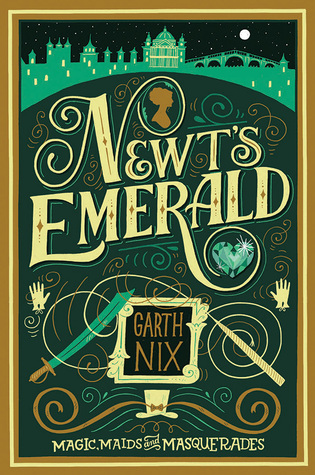 Newt's Emerald by Garth Nix
⭐ ⭐ ⭐ 1/2
As a Regency mystery / romance, with some magic thrown in, I enjoyed this. If it had been another author, I might've enjoyed it enough to rate it 4 stars. However, this is Garth Nix, author of the sublime Abhorsen series, so I my expectations were higher (and this didn't quite live up).
Death Comes to the Village by Catherine Lloyd
⭐ ⭐ ⭐ ⭐
Excellent Regency era cozy. This was a slow burner that took awhile to get going, but the last few chapters were riveting. Major Kurland and Lucy Harrington are wonderful, fully developed characters. I loved that Lucy was a little headstrong, getting herself into some dangerous situations, but she wasn't completely reckless and stupid like some cozy heroines I could name.