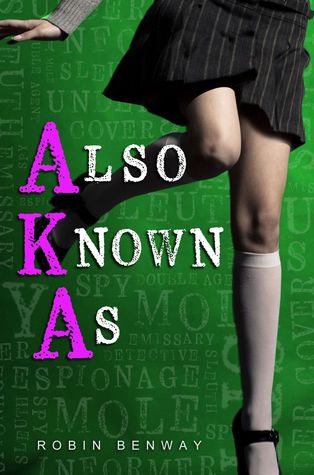 This is my 300th post AND the 1st Anniversary of T3! In celebration, I've decided to take my inspiration from Maricel's first T3 offering, Also Known As by Robin Benway.
I read the book after Maricel's glowing recommendation, and I thoroughly enjoyed it.  One of my favorite characters is Roux, Maggie's new, best friend. I've chosen one of her many colorful quotes as my inspiration:
"When I bought this, the salesgirl called the color 'salmon.' Salmon!" She shook it in my mom's direction, and my mom nodded and widened her eyes at me as Roux dove back into her bag. "Can you believe it? I was like, 'Honey, listen. Salmon's a fish, not a color.'"
I paired this gloriously pink, plaid button down (because Maricel loves plaid and used it in her post, and also it's really the only pink thing I own) with simple dark jeans, pearls, and nude flats.
Your turn! What have you been reading and wearing lately?