This week The Broke and the Bookish asks for my Top Ten Classics. Considering that 7 of my 10 favorite authors are "classic authors" this seemed almost too easy (and I felt like I'd just be repeating myself). So, I'm spinning it to be Top Ten Classics Not Written By My Top Ten Authors. 😀
The Once and Future King by T. H. White. I read this one after Professor Xavier taught on it at the end of X2.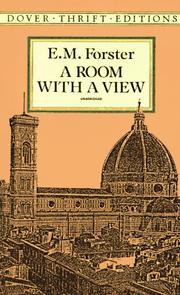 A Room With a View by E. M. Forster. I saw the gorgeous film version as a young teen (back when the male nudity was absolutely shocking!) before I read the book. This is a marvelous book to revisit at different ages and stages of life.
The Wind in the Willows by Kenneth Grahame. A simply beautiful book about friendship.
Rebecca by Daphne du Maurier. Yet another case of a brilliant film introducing me to a brilliant book!

Little Women by Louisa May Alcott. Are there American girls who don't read this book? A perennial favorite.
The Maltese Falcon by Dashiell Hammett. I love a good detective story, and this is one of the best! It's a pretty good film too. 😉
Treasure Island by Robert Louis Stevenson. In all honesty, I had dismissed this as a "boy's book" until I saw Christian Bale as Jim Hawkins. My pre-teen heart swooned! The book is a rousing adventure, and the Heston / Bale film version is excellent!
The Tombs of Atuan by Ursula K. Le Guin. The second book in Le Guin's Earthsea Cycle is  eery, atmospheric, and unique!
The Secret Garden by Frances Hodgson Burnett. This was one of the first books I had difficulty reading – mainly because of Dickon's Yorkshire dialect. Once I figured that out, I loved the book!
The Complete Tales by Beatrix Potter. A friend of mine claimed these stories helped her study for the GRE! Despite the advanced vocabulary (or, more likely, because of it), Potter's stories are perfect read alouds for children.
⭐ In the spirit of this TTT, I have a new page on my blog, Classics Challenge, where I detail the personal challenge I've given myself.
I'm linking up: